We often speak to companies in the construction industry, who find that, by going paper-free, they can actively promote themselves as sustainable organisations, rather than thirst hungry resource-heavy companies. This simple action can often make the difference between winning contracts or not in an increasingly eco-aware society – and the same rule applies across virtually every business sector.
In addition to improving end-to-end processes, electronic document management naturally reduces the negative impact that a company is having on the environment i.e. via the lowering of paper and printer ink usage – but green credentials can also be used as an effective leverage tool for the procurement of new business.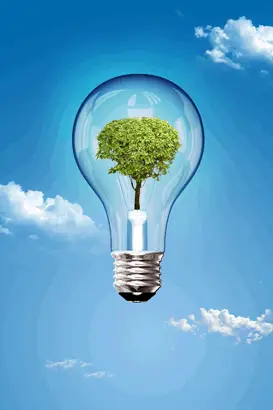 Recent surveys have indicated that increasing numbers of purchases are influenced by green and environmentally responsible messaging. Additionally, those companies who place emphasis on environmental consumption are finding the process of recruiting and retaining staff a much easier task. It stands to reason, then, that many companies are using green messaging as a way to attract more sales.
So, how can you get the process started? Making small changes internally gets the ball rolling and begins to change the mind-set of the people who work within your organisation. Win the hearts and minds of the people and you will win the war. Review your processes and streamline your daily activities. Check your supply chain. Are your suppliers using sustainable resources? Are your trucks and vans using the shortest routes? Reduce fuel consumption, reduce waste.
When you instil this behaviour across the office, warehouses, sites, operations and supply chain, the impact on your business will be substantial; it will increase profits and margins and as a consequence, help to preserve the planet. Look at ways to reduce printing. Printers are a huge cost to most organisations. Scan documents and implement an Electronic Data Management (EDM) system. EDM systems allow you to manage and streamline operations constantly.
After implementing an EDM system, the creation of an environmental policy statement can certainly make a big difference to potential clients. By adding a statement to your website – in an informal way i.e. using internal statistics, or formally, using standards and awards such as ISO 14001:2004 – the standard that sets criteria for an environmental management system and can be certified to – you can improve your corporate image among regulators, customers and the public.
It is no surprise that the most successful companies have a green agenda. Apple has the greenest, most sustainable supply chain on the planet. The public gravitate more and more toward these issues. Electronic data management results in reduced waste management costs, potentially huge savings in the consumption of energy and materials and significantly lower distribution costs – and it doesn't end there, by implementing digital methodology, you can use green branding to show your customers that you are different, that you genuinely care, gaining important advantage over your competitors.
Our range of digital solutions can help your business to achieve and maintain green credentials – get in touch today to find out more.