Say hello to Digital Transformation Journey for your HR department!
Handling all the human resources processes for your company is no easy task. Managing recruitment, on-boarding, performance, pay, pensions and learning and development – to name but a few – creates significant challenge for HR departments. As your organisation grows, standardising and codifying your processes can make it much easier to manage. With the right technology you can get more done, more efficiently, leaving your staff free to focus on high-value activities – not just handling paperwork.
Human Resources Process Automation
Automate repetitive HR processes like recruitment and on-boarding. Have all your data in one place and enable your organisation to share information across departments with ease.
A new starter request could trigger automated processes both in HR and across the organisation, ensuring everyone is informed and the on-boarding goes as smoothly as possible, without the need for sending dozens of emails.
Automated workflows make it easier for people to do what is needed – for example, setting up their pay details or pension online – and ensures management have control and visibility of important tasks in real-time, wherever they are and on any device they like.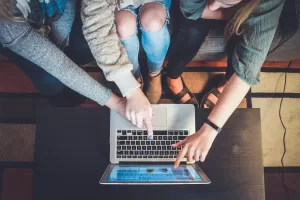 Design the process your way
Every organisation is different. Our easy-to-use drag-and-drop process map helps you build the rigorous and robust HR processes your business needs.
You'll have control of your documents and data and can automatically ensure tasks are routed to the right person at the right time.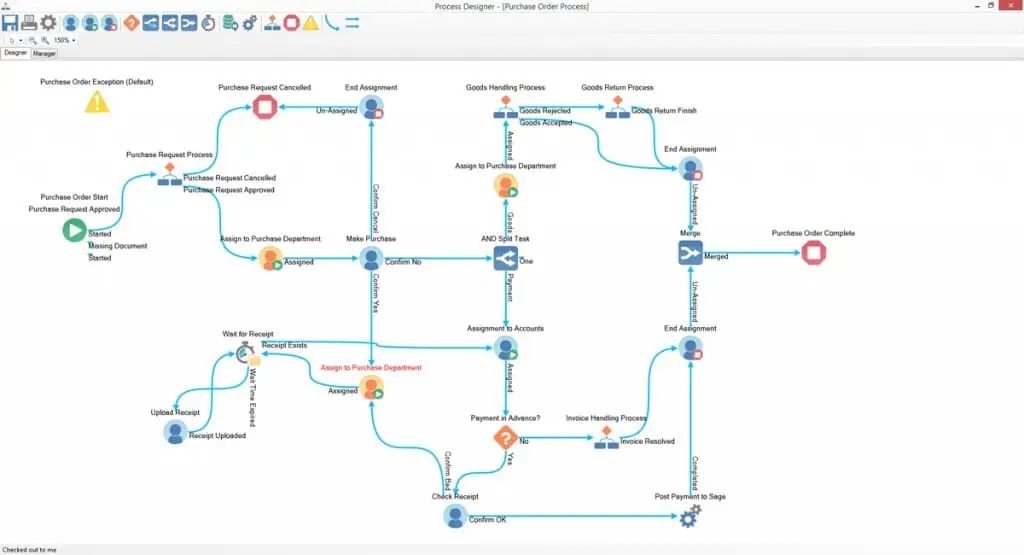 HR Workflow Automation
Documents can be scanned automatically or easily set up as online forms without the need for endless data entry.
Once your process is agreed, our human resources software will route tasks to each person involved at exactly the right time, ensuring they have any supporting documents to hand, too.
No more lost and missing documents, no more data entry errors. Your team can focus on higher-value activities, not juggling paperwork.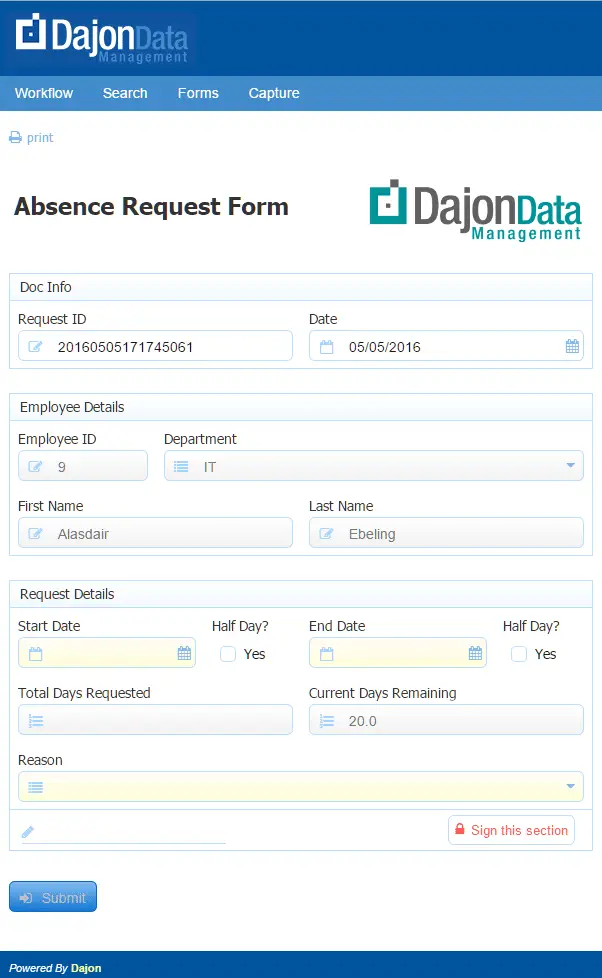 Integrated HR Processes
Smart HR processes mean everyone is in the picture faster and knows what needs to be done.
For example, on-boarding can be set up to inform all departments and trigger multiple processes, ensuring faster, smoother onboarding; less management time needed; and a better first experience of your company for your new starters.