Say hello to Digital Transformation for your accounts department!
Empower your Accounts Payable team
Your accounting department is one of the most document and data-rich environments in your organisation. Without efficient processes in place, it can also become one of the most costly departments, in time, money and resource.
Accounts Payable Automation
From invoice and purchase order processing to data entry, reduce risk and regain full control of your accounting processes with AP Automation. By managing the way work gets done, AP Automation enables information to be error-free, digitised, findable and readily available, therefore freeing up your accounting team to focus on their key deliverables and improve service levels.
With AP Automation all processes are centrally managed, allowing you to easily adapt the way you work to address threats or opportunities without any additional training or dependency on internal IT. No matter how many invoices your organisation handles, Dajon can help you to reduce the time your processes take, reduce costs and ultimately support you in the growth of your business.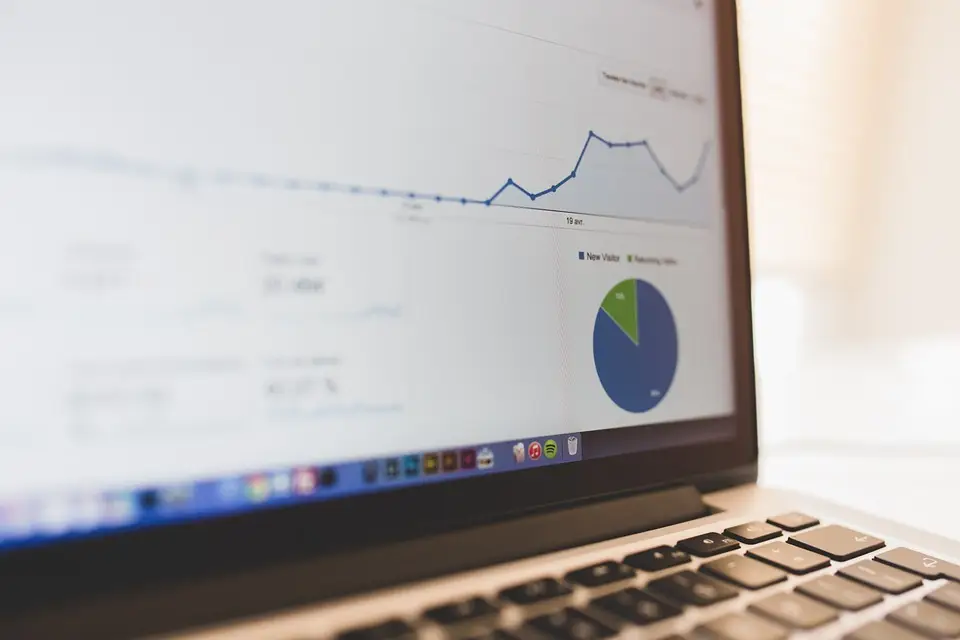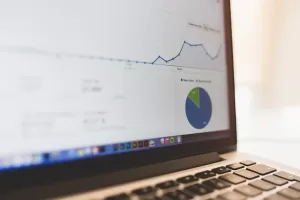 Business Process Designer
Our AP Automation has a native drag-and-drop business process designer which allows you to determine how work is done. Once finalised, a set of web browser applications are then deployed which control how the work is carried out.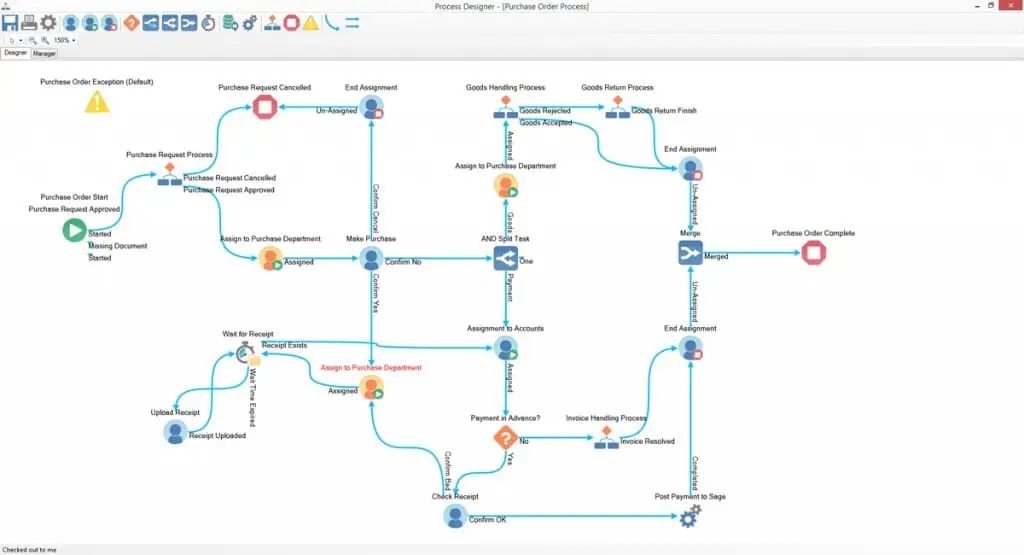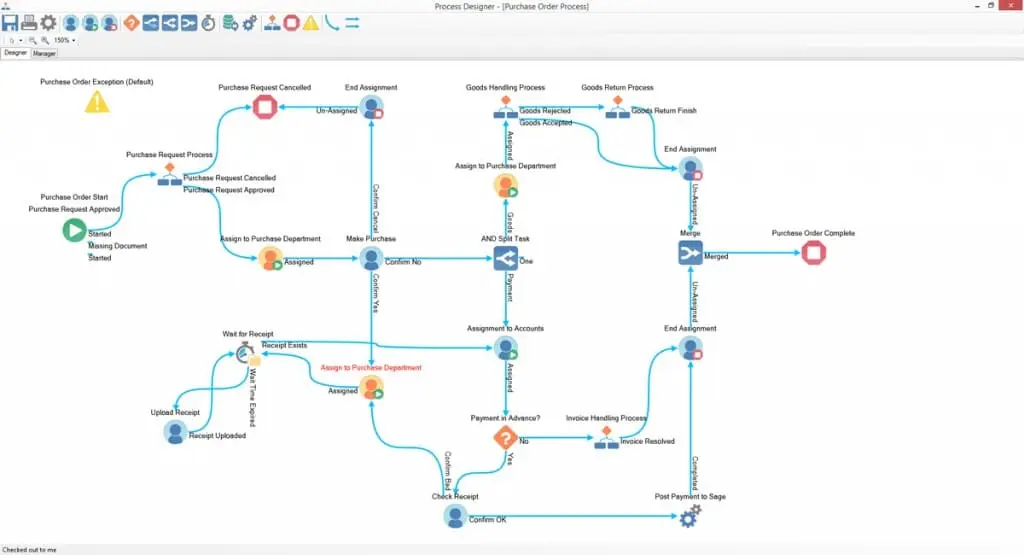 Task Router
Since it has been pre-determined how work gets done, AP Automation knows how to assign work downstream and tasks will not be assigned until all the information needed is available, a task will then be presented to the right person.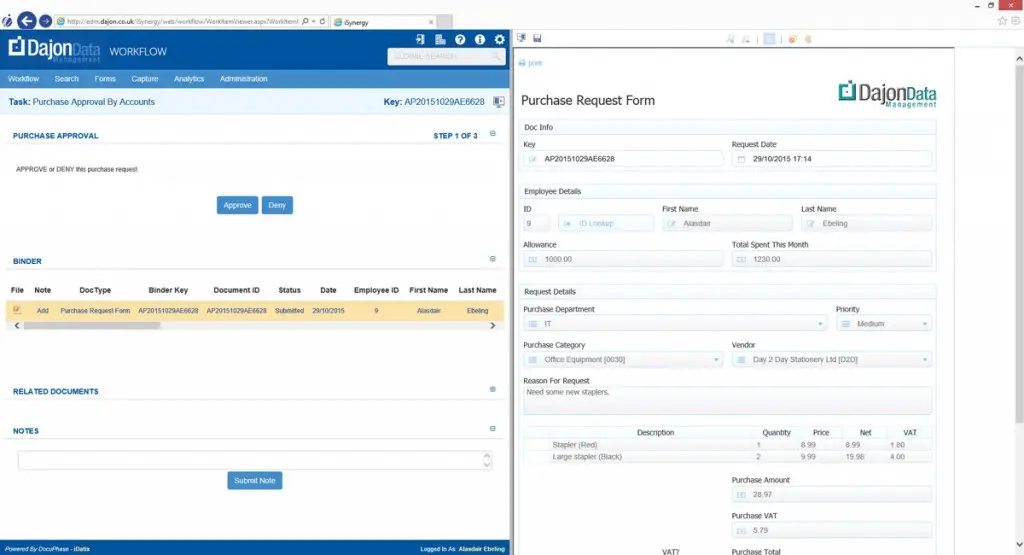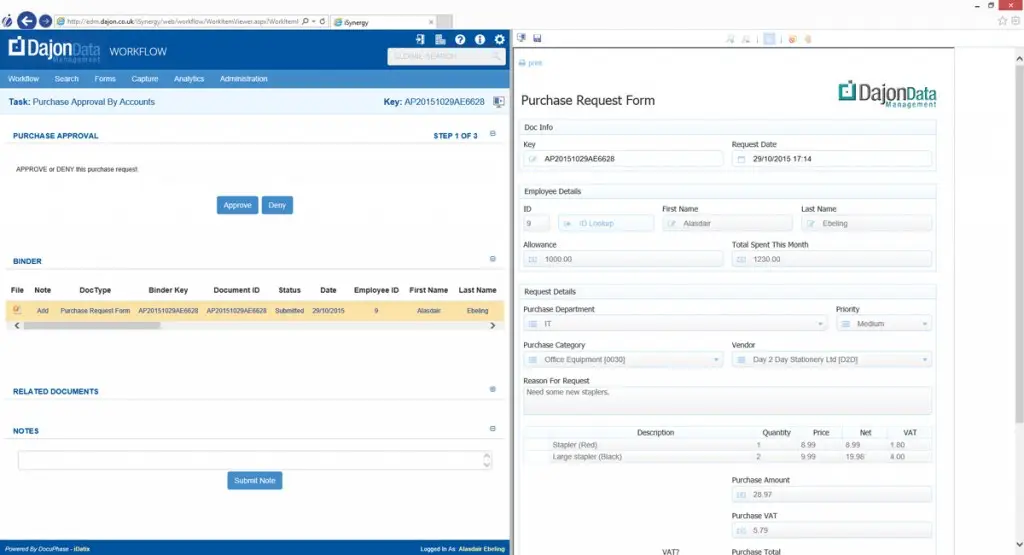 Intuitive Work Queue
Each worker is presented with a work queue which will prioritise work depending on criticality. Quick searches are available and management has a direct summary and detailed view of how work is getting done and where bottlenecks are occurring.