Although many people automatically connect paper-free processes with the internet – the concept of a paperless society actually started life over half a century ago – before the emergence of the World Wide Web and the plethora of gadgets that we now use to access it. Back then, futurists predicted that technology would eventually see […]

A growing number of companies are going digital – and it's easy to see why. By switching to a paperless office you can not only save a lot of money, but also lessen the negative impact that you are having on the environment.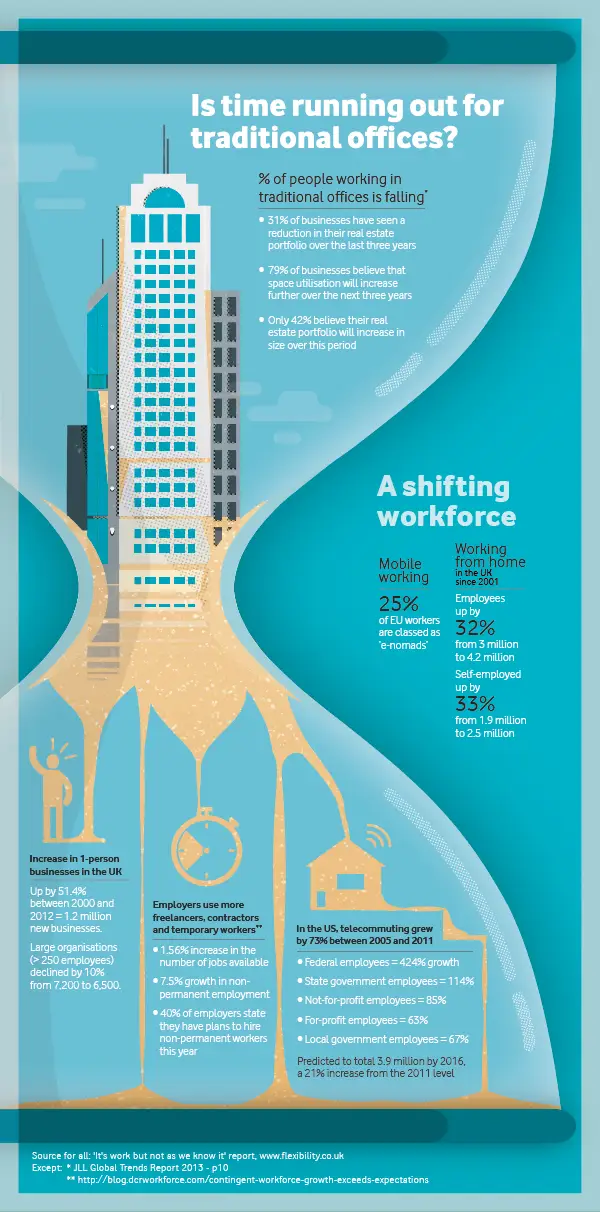 A great infographic from Your Ready Business shows the impact on employers and the traditional office working environment following recent UK legislation allowing employees to request flexible working from their employers.