Have you ever wondered what your competitors are doing? Let me tell you: they've just implemented Robotic Process Automation (RPA) and are seeing long-term benefits for both their staff and their clients.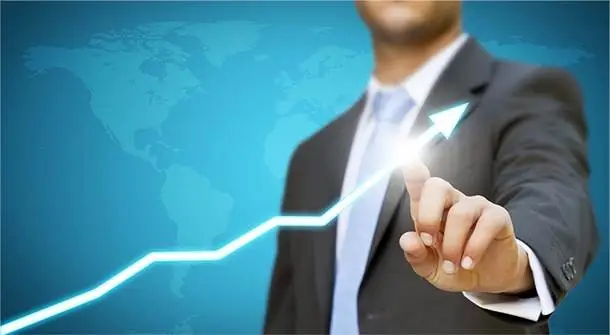 It might be hard to imagine how companies are affected by RPA and these benefits. Were their original processes wrong; has something in their organisation changed? In this blog, we are going to delve into RPA and the exclusive advantages gained by organisations using it.
Task and Process Automation
The Dajon platform, powered by DocuPhase, can prevent your valuable members of staff wasting time and energy on tedious manual tasks.
The platform which utilises workflow automation can automate tasks, processes, exceptions and user interactions to bring your organisation improved productivity, quality and response times.
Companies have even seen improvements with lower costs, reduced labour and increased opportunities for growth. In fact, some companies using our platform have even been able to eliminate administrative assistants tasks and repurpose those team members, allowing them to do more rewarding work. This allows employees to work to their full potential, rather than wasting time on repetitive tasks like data entry and indexing.
Workforce Visualisation
When your organisation utilises a cloud-based document management and RPA solution, your documentation and processes are accessible from any location, as long as you're connected to the internet.
Additionally, your Robotic Process Automation bots are always available to carry out work, performing 24/7, every day of the year. These software bots can be employed with no need to schedule breaks or provide benefits. They are like regular employees just tireless with no HR issues or complaints to handle.
Increased Compliance
In certain industries, there are higher compliance risks. Audits can be expected to occur, sometimes with little notice and put pressure on your business resources. For businesses operating in these industries, high-quality workflow automation software can help to ensure compliance and reporting.
Organisations using Dajon's platform can reduce the strain that ever-growing compliance regulations often place on teams. Processes are enforced through Robotic Process Automation and businesses can be provided with self-updating process documentation.
Responsive Scalability
If a company using a paper-based process experiences growth, the business often struggles as it gets bigger. When growing, these businesses often believe their only option is to hire more employees to take on the work created through lack of processes. In contrast, when automation-based companies grow, their regular human employees can carry on working as normal, where the software bots can take on the additional workload.
As demand increases, so can the number of software bots can be very easily increased. In this intuitive system, the number of bots can be multiplied, duplicating the best employees and changing to meet new demands.
Customer Service
As mentioned earlier, the benefits of RPA are not only shared by your organisation – the software can also help your customers and clients. Robotic Process Automation can utilise iForms, user portals and web-based forms to increase communication and customer satisfaction.
A recent blog, Five Ways Online Forms have been used to Automate the Hotel Industry explores this in more detail.
Robotic Accounting Automation
Although all companies have accounting practices, many companies are now beginning to explore Robotic Accounting Automation. Robotic Accounting Automation goes beyond Robotic Process Automation to apply bots to specific accounting documents and processes.
Robotic Accounting Automation can provide your business with the following capabilities: document and index level restricted access, AP data entry, invoice receiving and processing, three-way matching, automated GL coding, exception handling and processing.
Robotic Accounting Automation can also combine your data from multiple sources to offer report processing, full audit trails and customer and vendor notifications.
Now that you're aware of what your competitors may be doing, you can decide whether you wish to duplicate it. If you are looking for more information, download a free "Workflow – The Basics" whitepaper or get in touch to schedule a custom demo for your organisation.