A recent report by the BBC has revealed that hundreds of sensitive Lambeth Council documents have been found in an unlocked London estate storage unit.
If the records were stored in an appropriately secure manner, an audit trail would show who accessed the documents and when. This would render it virtually impossible for an employee to leak or lose the data without Lambeth Council being able to pinpoint the staff member responsible.
Information contained includes child protection and rent arrears documents – showing individuals names, addresses, and confidential information.
Data breaches have become increasingly frequent in recent years, with the Information Commissioner's Office (ICO) issuing double the number of fines, from 18 in 2015 to 35 in 2016 valuing £3.3 million.
If a data breach is found to have taken place, the ICO can issue a penalty of up to £500,000, but, similar hard copy data protection breaches have resulted in fines of around £150,000. In just May of 2017, Greater Manchester Police was fined £150,000 after three DVDs containing footage of interviews with victims of violent or sexual crimes got lost in the post.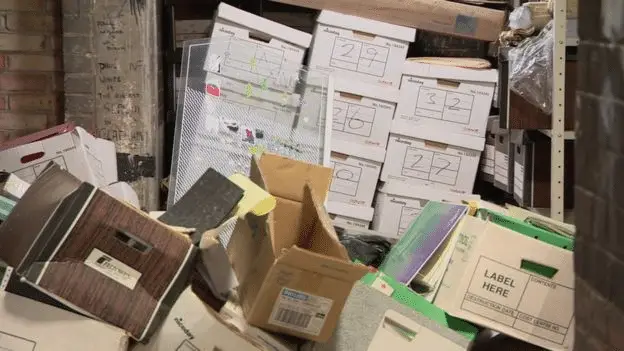 The Lambeth Council case could prove similar as the Shirley Oaks Survivors Association say the discovery could include 140 boxes of council documents that have gone missing, related to abuse suffered at the Shirley Oaks Children's' Home.
Although a spokesperson for Lambeth Council did state that "From an initial assessment no identifiable personal data relating to any Lambeth children's homes, prior to their closure in the 80s and 90s, have been found."
Former Metropolitan Police Officer Clive Driscoll states that "It's imperative that the history of these documents is found out." The documents will now be reviewed to determine whether a data breach has taken place.
If your business would like to know more about our storage options, get in touch via info@dajon.co.uk to see how we can provide you with secure storage for as little as 50p per box, per month.