Trusted London based digital scanning team
We are 100% flexible when it comes to meeting your requirements – originals may be returned to you, destroyed or stored in our secure facilities – depending on your preferences: we are very happy to discuss your exact requirements and make recommendations from our vast experience.
Whether as a single job, or part of a wider electronic document solution, Dajon are experts in delivering a document scanning solution that works for you, with over 100 man and woman years of experience in our London based scanning centre.
Converting paperwork and documents into digital assets is an investment in efficiency that results in a permanent, secure and flexible tool that can be stored and managed on existing IT systems.
Our superior scanning centre technology offers
Single and double sided documents, simplex & duplex imaging;
Scanning of stabled or bound documents a speciality;
Any size paper up to A3 (specialist large format scanning available up to A0, 44 inches wide);
Black and white, grayscale and full colour conversions;
Bar code recognition scanning and bar code indexing;
Large variety of scanned delivery formats, including JPG, TIFF and PDF with OCR as standard options;
DJVU and Microsoft Office options;
Normal scanning at 300 DPI;
600 DPI for specialist work but can work up to 9600 DPI at 48-bit colour where required.
Trusted to deliver by
Are you looking for specific document scanning services?
Suitable for large quantities of documents. High volumes of documents are often difficult to manage, keep secure and prevent your company from working effectively.
Our experienced team will collect and scan your business documents. After scanning, your records can be sent to you via USB or stored on our secure servers ready to be transferred via SFTP when required.
Scanning archival documents is a real skill that requires not just care when handling the records, but also a thoughtful and sympathetic approach to the meaning that the documents hold to your organisation and your stakeholders.
During our historical scanning process, we can capture and input key data into your organisation's business database. This can allow you to report on historical data, developing historical trends and patterns. block. You can use this space for describing your block.
Our quick turnaround Scan on Demand service gives you the option to store all of your documents in our purpose-built storage facility. We will then scan any files that you need, as and when required.
This way, you can free up vital office space with a cost-effective method of scanning.
If you would like us to design your surveys, we can create forms for high levels of usability and easier, thus cheaper capturing of information.
At the end of your survey project, data can be compiled for easy reporting and integration with your business systems.
Historical Scanning
18th Century Books & Older
Historical Newspaper Articles
Ancient Maps & Drawings
Historical Books & Journals
Dated Photographic Images
Post-Scanning Restoration
Non-Destructive Literature Specialists
Commercial Scanning
Large Volume, Bulk Scanning
Legal, Bound Documentation
Colour and/or Black & White
Medical Records
Continual Scanning:
Digital Mailroom
Invoice Processing
Scan On Demand
Legal Pagination
Graphical Scanning
A0 Technical Drawings
100m Result Reels
35mm Slides
Negative Scans
High Volume Photo Scanning
Photo Album Creation
Image Manipulation
Document Scanning from Dajon Data Management
Whether high or low volume document scanning, we can service your bulk scanning requirements and be your "on-demand" partner with smaller jobs when required.
At Dajon we are trusted for our competence, expertise and integrity when managing documents for organisations across many sectors. Whether it is simple scanning, or large, regular projects for organisations as diverse as Strettons Chartered Surveyors, Caxton Europe Asset Management, the Mayor of London, PWC and Rolls Royce.
Key Benefits of document scanning
Reduced storage space and storage costs
Security of data from fire, flood and disaster
An intelligent, organised filling and archive system all accessed from your computer
Retrieval of documents without the need to leave your desk
Easy text search within documents reducing the need to read through entire documents
Reduced copying and distribution costs
Scanned documents may be viewed by multiple users simultaneously
Control over who has access to your documents
Increased staff efficiency
We are committed to your business
Dajon are specialists in business document scanning. We are committed to providing a secure, tailored, high-quality service using the best in breed technologies combined with a focused, well-trained and accountable team.
With a wealth of experience gained during a 30-year history in the service sector, we are able to inject management expertise and ethical practice into our service offerings. This has given us a reputation as a provider of unrivalled, personalised services to a wide variety of clients. Read more about our commitment to you here.
We are very serious about security
Dajon is an ISO 9001, 27001 and 14001 certified company, registered under the Data Protection Act and audited compliant to BS10008 reflecting our high level of commitment to quality, information security and environmental considerations while ensuring that our processes and procedures are geared towards achieving the highest levels of quality and customer satisfaction. See our certifications and learn more about our security processes here.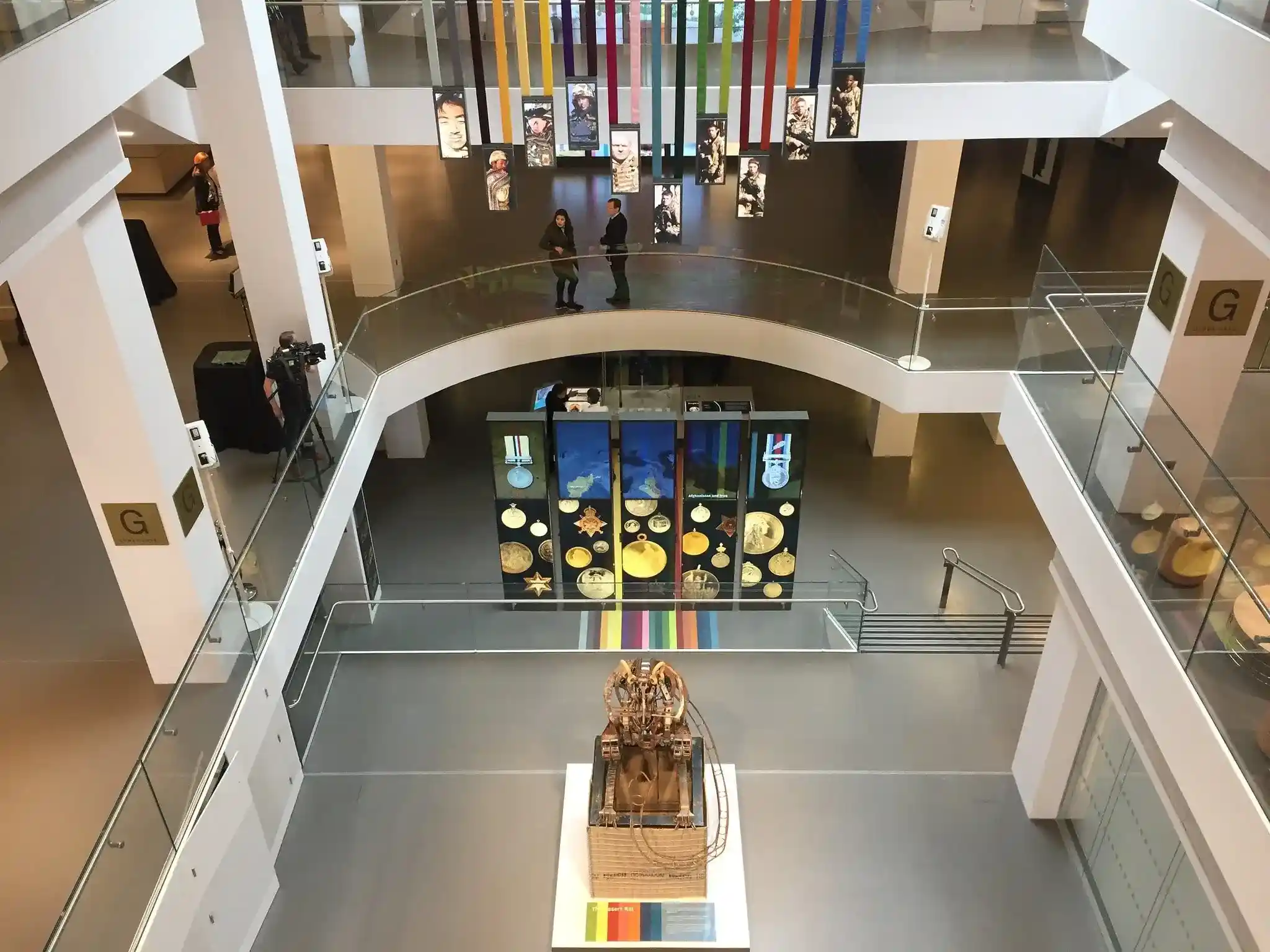 National Army Museum
Past Project
The National Army Museum aims to present historical fact – in their Chelsea-based museum, and online via their website. Naturally, a large amount of historical data has been collected over the years, charting various aspects of the British Army. When the organisation needed help digitising some of these documents, Dajon were on hand to assist.
Secure, cost effective document scanning from the experts
Dajon are trusted by numerous organisations across the UK and beyond for our competence, integrity and expertise. We are trusted to manage documents for organisations in a range of sectors, no matter what their scanning requirements, from simple scan to complex workflow automation – even for those with the most delicate materials.
Secure
Secure London based scanning centre.
Protected
Protected storage environment for when you need to keep your originals: provable destruction for when you don't.
Honest
Open and honest pricing policy, with no hidden charges, unlike many other document scanning companies.
No Obligation
Free consultation call with no obligation.
We have used Dajon Data Management for the scanning of our financial records. They have carried out their work in a very efficient and cost effective manner….we highly recommend them.

Southwark Council
I have come to greatly appreciate Dajon's helpful and always friendly customer service, attention to detail and efficient way of handling our archiving and scanning jobs. I am happy to recommend Dajon Data Management.

Caxton Europe Asset Management
Dajon provided us with a measured and cost effective solution to a problem involving historic record photographs… the digitisation was executed quickly and efficiently and we are already reaping the benefits.

National Army Museum