Secure Online Data Backup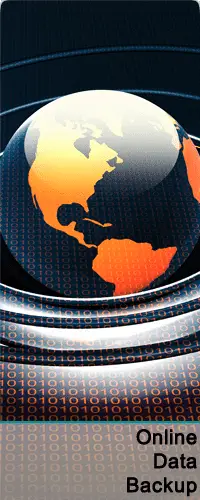 How important are your Data Backups?
Last year Two thirds of UK employees admitted that they have lost or had had their work laptop stolen during their careers. If the information from these laptops is not properly backed up it takes:
19 days to manually retype 20 megabytes of sales data and costs US $7,000 (£8500)
The same volume of accounting data takes 21 days and costs US $9,000 (£9500)
The same volume of engineering data takes 42 days and costs US $98,000 (£53,750)
With more people working from home and companies having staff either working out on the road or, independently from the controlled network, it is becoming more and more important to use backup systems that are setup to manage individual laptops or PC's that are run outside the secure network.
Dajon's Online Data Backup has been specifically designed to be user friendly for the most computer illiterate user. Once the system has been set up it will run automatically with out the user having to remember on a daily basis. The same user can if required also restore files just as easily and quickly to any computer that is connected to the internet.
When choosing your online backup provider it is critical they offer the following 10 points:
Designed for the normal user not just advanced IT support
Fully automated backup which does not rely on a user having to activate the backup themselves
Backup account can be set to individual computers, groups of individual computers, departments or company wide systems
Real-time instant restore
Data is stored at a secure facility and mirrored to secondary secure facilities for ultimate safety
Data is compressed and encrypted on transfer for the secure transit and increased upload speed of information
Restores can be carried out from any location onto any computer when data loss has occurred
Up to 60 day rollback and "TIME MACHINE" facilities in place
Compliant to Sarbanes Oxley and HIPAA
Free 30 day trial, full user's facilities available